South of Wye ARP Project
Project update
Thank you for your participation so far in the South of Wye ARP Project!
We are continuing to review technical items related to utilities and transportation as we work towards a draft recommended land use concept. 
Given this ongoing work, we have made some updates to the Project timeline, and are now expecting to tentatively present the draft recommended land use concept to the public for review and feedback in the spring of 2022.
To review any of the Project documents from previous Project phases, please visit the document library.
Watch this page for details on future public engagement!
Last modified: Feb. 9, 2022, 4:26 p.m.
Strathcona County is currently in Phase 3 of the South of Wye ARP Project. The purpose of this project is to create a new Area Redevelopment Plan (ARP) for Campbelltown Heights, Wye Road Gardens and Ordze Park subdivisions. The project will also update the existing South of Wye Road ARP. 
South of Wye ARP Project area
Here are the areas we will be talking about: 
Map of the South of Wye ARP Project (68.9 KB)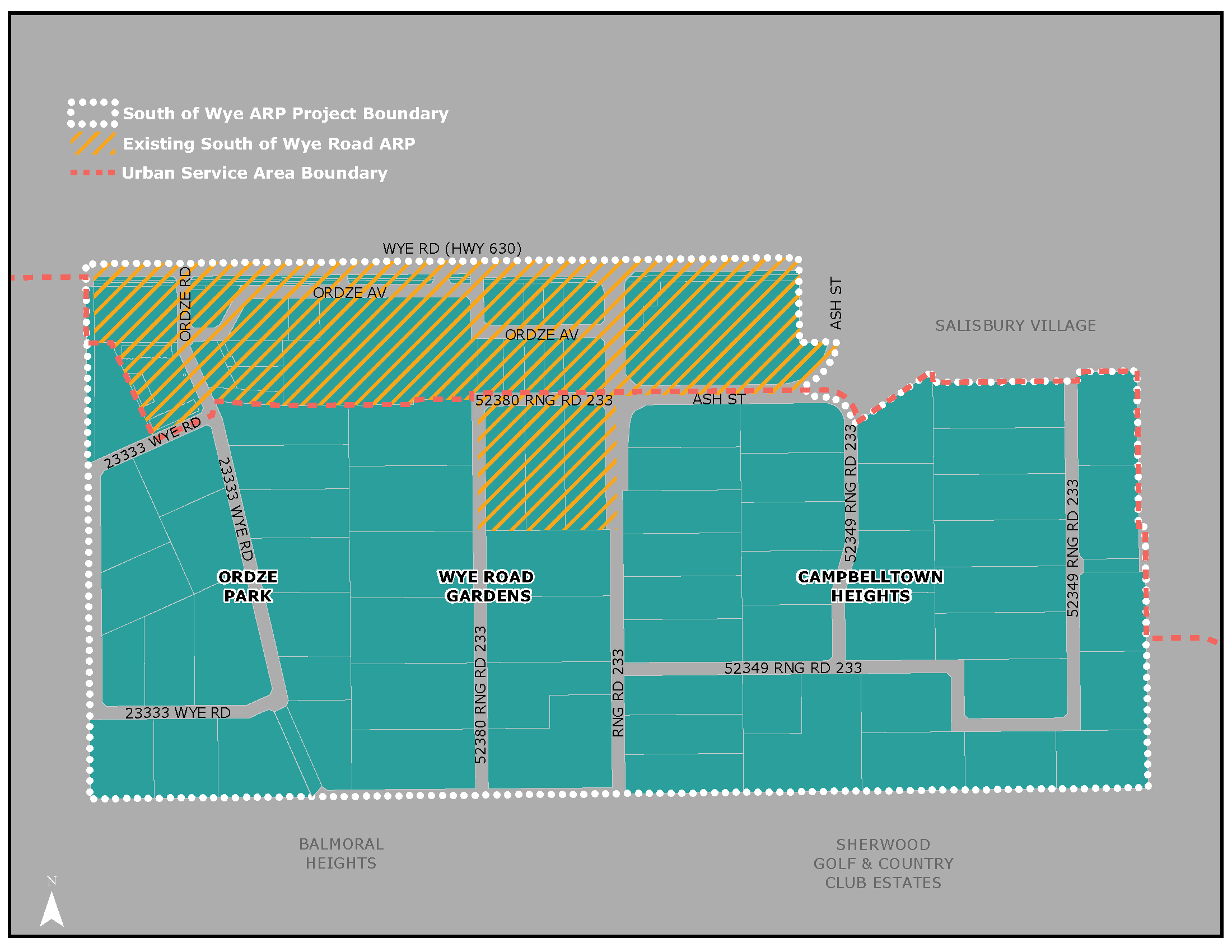 Public engagement
Your input is important as we determine the overall vision and future land use concept for the area. Extensive consultation and public engagement opportunities with area landowners, stakeholders and the community will enable input into the process. 
Keep up with the latest project news by signing up for our e-newsletter below. 
Area Redevelopment Plans take time. Here's what you can expect:
South of Wye ARP Project phases (246.8 KB)
South of Wye ARP Project FAQs:
Be the first to know
Get involved and stay informed on all project updates. Join our e-newsletter. 
E-newsletter
Subscribe to the South of Wye ARP Project e-newsletter
If you would like further information: