Property taxes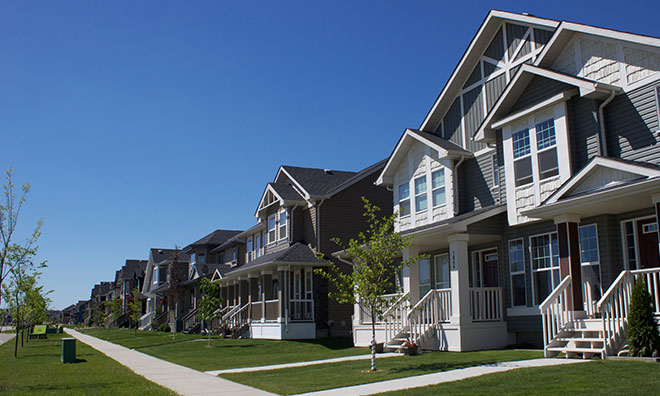 Property taxes fund and maintain core municipal services, programs and infrastructure that citizens rely on every day.
The tax year is January 1 to December 31.
Annual Assessment and Tax Notices are mailed in mid-May and taxes are due by June 30.
Property tax brochure for 2021 (2.9 MB)
Assessment and Tax frequent questions
Email MailingAddress with your:

roll number or property address
current mailing address
new mailing address

Yes. School support notices are sent to all new owners or as requested.

Education Property Tax is collected from all property owners in Alberta and pooled into the Alberta School Foundation Fund. It is then distributed to public and separate school boards on an equal per-student basis. Visit Education Property Tax for further information.

Contact Taxation at 780-464-8120 for a form or further information.

Yes, there are two programs currently available:

Seniors Property Tax Deferral Program (Provincially funded) The Seniors Property Tax Deferral Program will allow eligible senior homeowners to defer all or part of their property taxes through a low-interest home equity loan with the Government of Alberta. Contact 780-644-9992, or visit the Government of Alberta Seniors Property Tax Deferral Program webpage for information

Strathcona Senior's Property Tax Rebate (County funded) A flat $100 rebate, available to low-income seniors' households. You must be: 65 years of age or older, meet the Alberta Seniors Benefit program annual income guidelines and live in your own home in Strathcona County. Please call Family and Community Services at 780-464-4044 to book an appointment at one of our off site locations. You will be required to complete an application form and provide income confirmation (bring your Notice of Assessment from Canada Revenue Agency).

Yes. Property taxes are due on June 30, 2021 (Your tax bill covers the period from January 1, 2021 to December 31, 2021). Taxes for the current calendar year that remain unpaid are subject to the following penalties: July 1 @ 3 per cent , August 1 @ 3 per cent, September 1 @ 3 percent.

Properties with tax arrears are subject to the tax recovery and sale process legislated through the Municipal Government Act.

You may experience a tax increase or decrease, dependent on how your property assessment (market value estimate) has changed relative to the average (Tax Redistribution Effect).

- All Alberta municipalities are legislatively required to annually update property assessment values

- Assessment values are updated to reflect annual market value inflation or deflation, permits and other changes to property characteristics

- 2021 residential assessment values in Strathcona County are legislatively based on July 1, 2020 market values

- 2020 residential market values generally decreased compared to 2019, by approximately 2.6%

- If your residential assessment (market value) decreased more or less than 2.6%, there will be a corresponding effect on your 2021 property taxes

- If your 2021 residential assessment (market value) decreased more than 2.6%, your taxes will decrease slightly. If your assessment decreased by exactly 2.6%, your taxes stay approximately the same. If your assessment decreased less than 2.6%, or increased, your taxes will increase slightly.

Taxes may change due to one or a combination of these factors: •a change in the Strathcona County annual budget or requisition requirements for municipal operations, Strathcona County Library, Heartland Housing Foundation or provincial education. •a particular property assessment (market value) changed more or less than the average.

The County municipal tax dollar increase is 0.0 per cent. When the other three tax rates - library, housing and provincial education - are factored in, the total 2021 tax increase is approximately 0.01 per cent.

Of every residential property tax dollar: •60 per cent pays for municipal services •36 per cent is collected on behalf of the Government of Alberta for education •4 percent supports the Strathcona County Library and Heartland Housing Foundation

Property taxes are not user fees, but are a way to fund programs and services fairly for the greater good of the whole community. Use the Property Tax Calculator to see how the County uses your municipal taxes.

The assessment and taxation process is governed by provincial legislation; your 2021 property assessment is based on a July 1, 2020 market value estimate, as measured by the real estate marketplace (i.e. property sales).

Your property characteristics are measured against other properties that have sold, to calculate a market value. Characteristics such as location, age, size and others are all considered. You can confirm your property characteristics or compare to other properties, by using our Property Assessment Mapping tool. Alternatively, enter a request in County Connect and an Assessor will answer your questions.

After discussing your assessment with an assessor, if you are still of the opinion that your assessment is incorrect, you may file a written complaint to the Assessment Review Board. Step by step instructions are available on the back of your Assessment and Tax Notice (mailed in May).
County Connect
Ask a question, provide feedback or report an issue.
Last updated: Friday, June 18, 2021
Page ID: 50073