Winter driving safety
Manage icy conditions with rock chips
Crews are in the process of restocking the green community chip bins. If one has run low please report it through County Connect.
Central locations remain fully stocked. Rock chips at these locations are in a large pile – sometimes it looks like a mound of sand or is partially covered in snow. Signs have been added to help identify them.


Central locations include:
53129 Range Road 222 
Ardrossan Recreation Complex 
Broadmoor Golf Course 
Broadview Enviroservice Station 
Centennial Park 
Elk Island Administration Office (west side off Range Road 231) 
Glen Allan Recreation Centre 
Log Cabin on Fir Street 
Salisbury Composite High School (north side off Festival Way) 
Strathcona Athletic Park 
Exact locations can be viewed on the chip bin map
Last modified: Jan. 28, 2022, 7:59 a.m.
While Strathcona County works hard to maintain safe road conditions for residents all year round, winter driving can be challenging.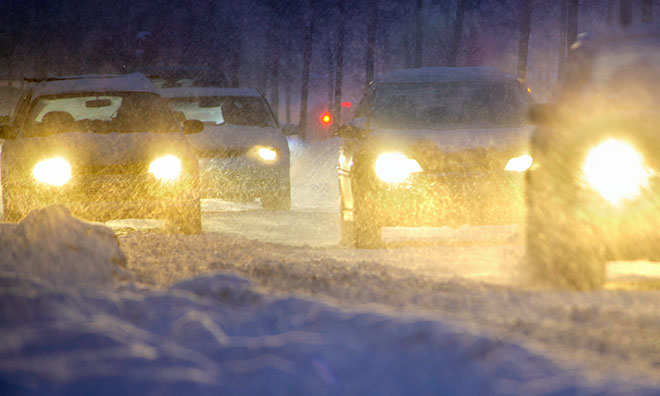 Stay safe this winter
Weather and road conditions can change very quickly in winter. Follow these safety precautions to keep our roads and yourself safe this winter.
Slow down. Speed limits posted on the highways and on municipal roads are for ideal driving conditions, which are considered to be sunny summer days.
Look ahead. Leave plenty of space between you and the vehicle ahead of you. Remember to look far ahead as you drive so you can recognize hazards and have plenty of time to respond.
See and be seen. Turning your headlights on helps with visibility during the dark winter months and during inclement weather. It also helps other drivers see you. Click here

 to learn more about proper vehicle lighting.

Get ready. Prepare your vehicle for the tough winter months. Check and make sure that your battery, ignition system, lights, brakes, heating and cooling system and windshield wipers are all in working order.
Watch the weather. Check the weather before you leave your home. If conditions are bad the safest strategy is to avoid driving. If you must travel give yourself extra time and drive to the conditions.
Prepare yourself and your vehicle. Always be prepared for winter driving. Wear warm clothes, have a fully charged cell phone with you and equip your vehicle with a winter survival kit. 
Maintain visibility. Clear snow and ice from all windows, lights, mirrors and the roof to help other drivers see you on the road and to assist with your own visibility while driving. After starting your vehicle, wait for the fog to clear from the interior windows before driving so you will have full visibility.
Do winter tires make a difference?
The Traffic Injury Research Foundation has released a report which shows that winter tires are very important to keep you safe on winter roads.
Further information:
County Connect
Ask a question, provide feedback or report an issue.