Winter roads
Manage icy conditions with rock chips
Crews are in the process of restocking the green community chip bins. If one has run low please report it through County Connect.
Central locations remain fully stocked. Rock chips at these locations are in a large pile – sometimes it looks like a mound of sand or is partially covered in snow. Signs have been added to help identify them.


Central locations include:
53129 Range Road 222 
Ardrossan Recreation Complex 
Broadmoor Golf Course 
Broadview Enviroservice Station 
Centennial Park 
Elk Island Administration Office (west side off Range Road 231) 
Glen Allan Recreation Centre 
Log Cabin on Fir Street 
Salisbury Composite High School (north side off Festival Way) 
Strathcona Athletic Park 
Exact locations can be viewed on the chip bin map
Last modified: Jan. 28, 2022, 7:59 a.m.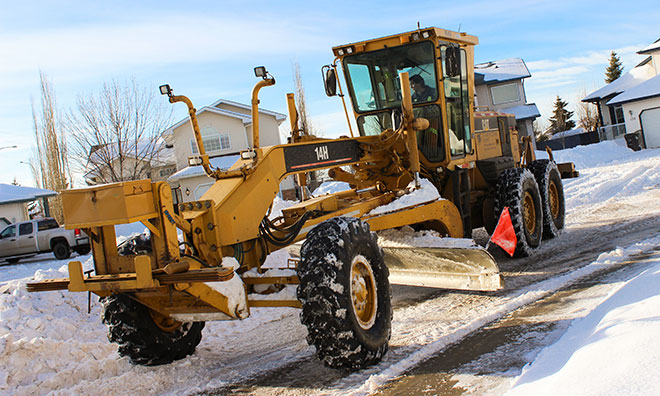 Strathcona County is committed to providing efficient services and maintaining safe conditions for residents throughout the winter season. Strathcona County follows a priority system to manage snow and ice on winter roads. High-volume and high-speed roads in rural and urban areas are cleared first.
Find out more about snow clearing in Sherwood Park neighbourhoods and stay in the know about parking bans.