Cross-country skiing and snowshoeing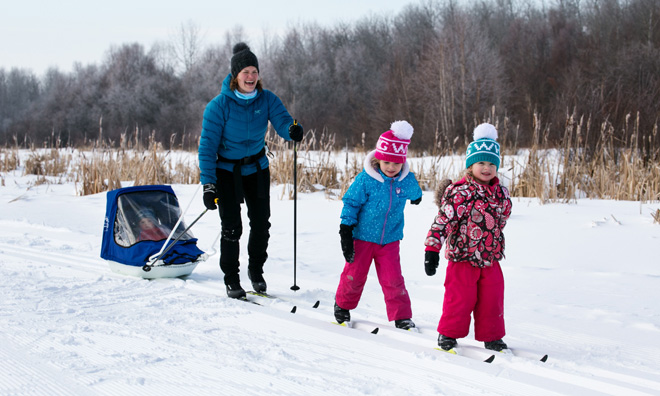 Cross-country ski bulletin
Last modified: Feb. 18, 2022, 2:44 p.m.
Try-it: para-nordic cross-country skiing
This FREE program is suited for participants who are amputees, visually impaired or those who have a spinal cord injury. Adaptive ski equipment (sit skis or standing equipment) will be provided for each session.
Register now (free)
Various dates available in February & March 2022. View poster PDF.
Cross-country skiing and snowshoeing at the Strathcona Wilderness Centre and The Broadmoor.
World class groomed trails, equipment rentals and lessons (SWC only) and view the live trail conditions.
Snowshoeing opportunities
Contact
Strathcona Wilderness Centre 780-922-3939
The Broadmoor 780-467-2211