Spring Roadside Cleanup
Every year, non-profit groups help remove unwanted litter from select roadside ditches, while fundraising for their non-profit group or charity. Their efforts help to improve the look of our community.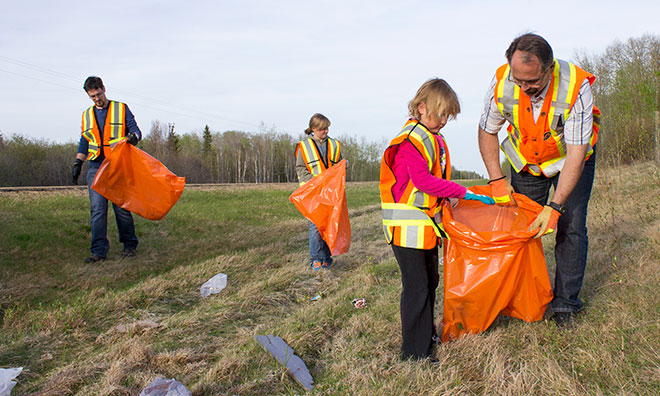 Application process
Applications are accepted in March of each year. Please check back next year for the 2022 program.
Further information: