Back to school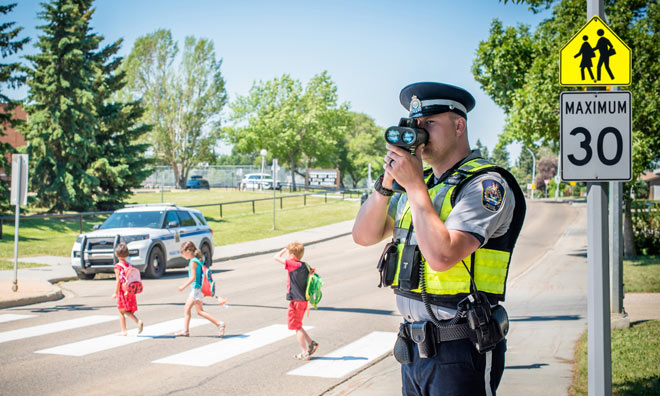 Strathcona County is supporting parents, caregivers, students, teachers, and staff returning to school on September 1, 2021.
Mental health and well-being support
Back to school brings a change from the summer routine. This year, it also comes with additional thoughts around physical and mental health, as we enter our second fall since the COVID-19 pandemic. This season may bring up conflicting feelings — it is normal to feel both excited and anxious at the same time.
Transitions can be difficult for everyone, especially for young people whose brains are still developing. Difficulty with sleeping, peers, calming down after a big emotion, managing day-to-day routines and basic learning are signs a child may need more support.
Parenting is a journey and everyone needs help sometimes. The Strathcona County's Family Resource Network offers FREE informative sessions for parents and caregivers to learn about supporting a child's well-being, while looking after their own.
If you are feeling overwhelmed at this time in general, need to talk about financial challenges, coping abilities and your well-being, visit Family and Community Services, or call 780-464-4044.
And, visit the resilience blog, where Family and Community Services staff offer their expert tips on taking care of ourselves and others in this season. Stories explore everything from dealing with decision fatigue to processing pandemic losses, and include practical advice on facing these challenges with resiliency.
Additional Resources
Speed limits in school zones
All school zones in Strathcona County will be in effect from 7:30 a.m. to 4:30 p.m. on school days.
With a return to in-person schooling for many families, RCMP and Enforcement Services have some important safety tips to make sure kids get to and from school safely this fall. 
Tips for pedestrians and cyclists
When you are a pedestrian or cyclist, it is your job to make sure vehicles see you! Pay attention, follow the rules and be visible. Learn more about pedestrian safety and cycling safety 
Tips for drivers
Watch for school safety patrollers and stop as directed.
Watch for kids between parked vehicles and on the sidewalk.
Use caution when approaching intersections or mid-block crosswalks. Parked or stopped vehicles may hide a pedestrian crossing the road. 
Do not park within five metres of a crosswalk, whether marked or unmarked.
Always watch for children crossing roads. Prepare to slow down and stop.
School Zones
As part of the shared approach to student safety, Enforcement Services, RCMP officers and our community partners will be out on the first week of school to ensure safe driving.
The school zone speed limit is 30 km/h, in effect from 7:30 a.m. to 4:30 p.m. on school days.
Playground zone speed limit is 30 km/h. It is in effect starting at 8:30 a.m. and ending one hour after sunset.
As a reminder, speeding fines in playground and school zones start at $81.00 plus 2 demerits for one kilometre over the speed limit, and increase with every kilometre over the speed limit. Passing or attempting to pass another vehicle in a school or playground zone, results in a minimum fine of $243 and three demerits. When approaching a bus with red lights flashing, motorists must stop. The fine for passing a school bus with red lights flashing is $567 and six demerit points. 
Learn more about Policing and Enforcement from Strathcona County RCMP & Enforcement Services.
Getting to school
This fall, transit will transport over 5,000 riders. Customer service representatives  are available to help riders plan their back to school travel.
Locally, transit service is available for students attending Archbishop Jordan Catholic High School. Check with the school to obtain passes. 
All students are encouraged to take advantage of local transit routes. Local transit is included for both U-Pass and commuter pass holders. Parking will continue to remain at a premium, especially during the school year.
Transit service into Edmonton provides direct routes to:
University of Alberta
NAIT
MacEwan University's downtown campus.
Schedule information
Call 780-464-RIDE (7433) for schedule information, Monday to Friday from 7 a.m. to 7 p.m., and Saturdays from 8 a.m. to 5 p.m.
Where to buy passes and tickets
Strathcona County Transit passes and tickets are available for purchase at:
Make back to school eco-friendly
From packing lunches to choosing school supplies: check these tips on how to make environmentally friendly choices for this school year.